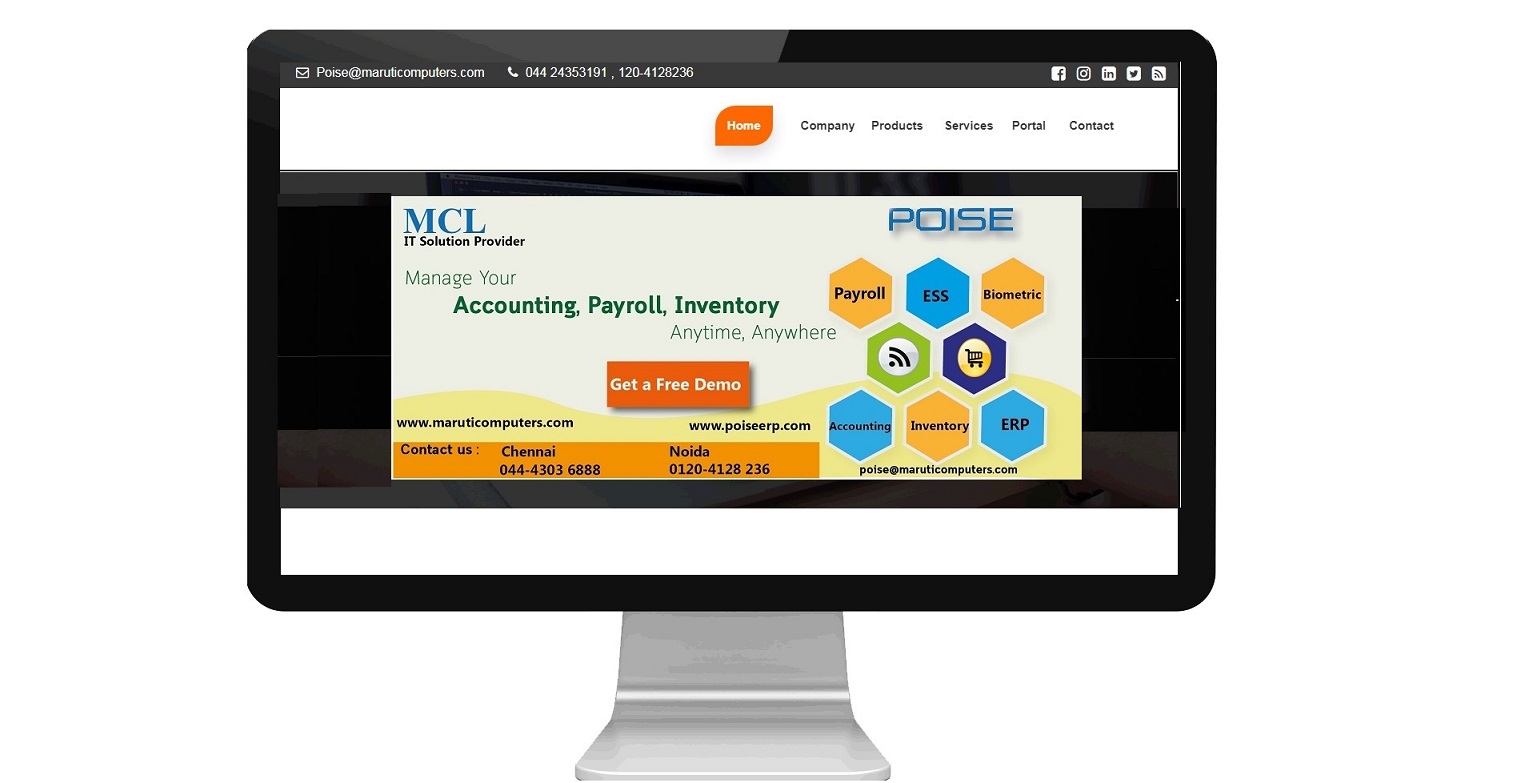 About Us
Easy HRMS Payroll Software.
MCL is a closely held private company which was initially established in 1991. MCL's core strengths can be observed in areas like Software Product Development, Information Technology Consulting, Facility Management, Business Process Outsourcing and Internet Initiatives. In the Indian operations, MCL has made a strong presence in the above-mentioned areas, especially in the government and commercial sectors.
Poise Payroll is a Web-based, online/offline payroll system that allows you to process payroll in real-time; ensuring 100% accuracy, flexibility, and control. Poise Payroll frees up your time to focus on the development of your business. Automatic generate reports.